ESSENTIAL PLACES TO BE VISITED IN HAUTE-LOIRE
For more information, slide your mouse on the pictures


2 km away from our establishement (on foot)

Local curiosity "The Crouzilhac druidic rock"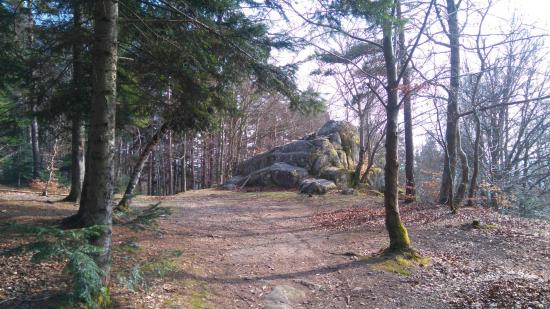 Millenial rock where druids made sacrifices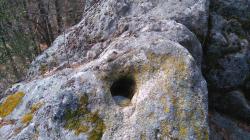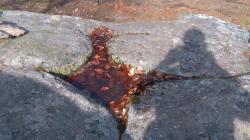 More information: La roche druidique de Crouzilhac
The touristic steam train "La Galoche"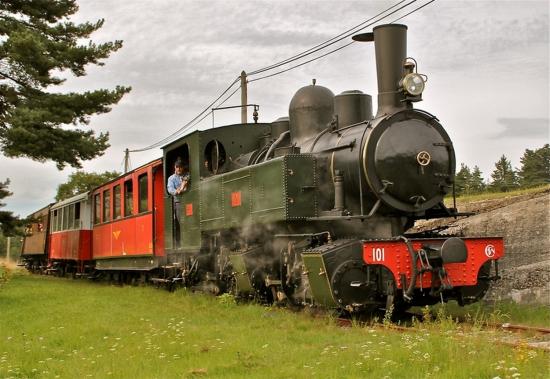 Starting from Tence http://www.velay-express.fr/
Within a 15 minutes drive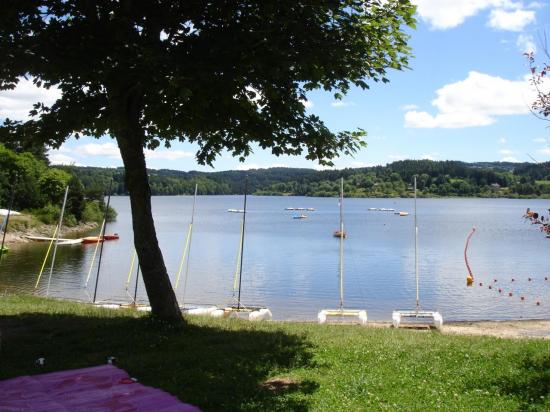 The dam and the beautiful Lavalette Lake with it's nautical base and beach
(it can be circled on foot, mountainbike on a marked hiking trail)
Lake, bathing, canoes and sailing school in Lavalette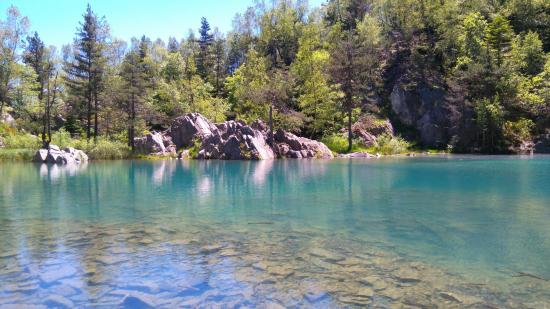 The blue lake and it's miniature park
http://www.auvergne-miniature.com/

The Devesset lake and it's beach (Ardéche)
http://www.lac-de-devesset.fr/

Templar Commandery of Devesset (Ardéche).

At 20-30 minutes ...

The St Bonnet-le-froid village and its famouse mushroom fair on early November,
and also its 3 stars restaurant with Chef Régis Marcon.
http://www.regismarcon.fr/prepage.php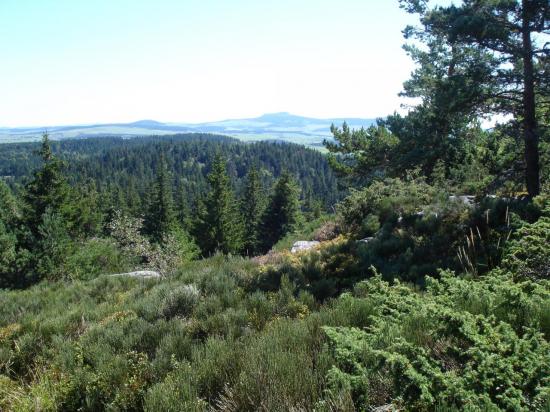 Meygal volcanic massif at 20 minutes
http://www.auvergne-paysdumeygal.com/spip/spip.php?article13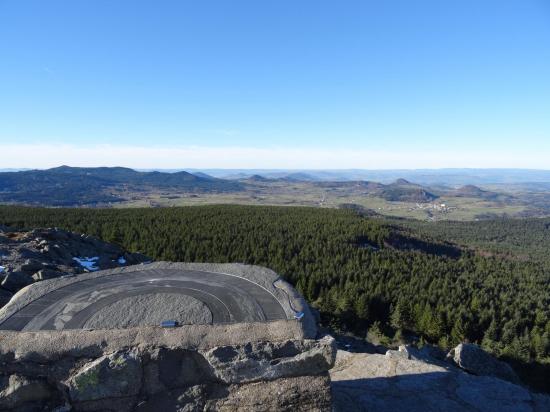 The Lizieux 1400m peak and its botanical route and orientation table,
amazing view on the Alps and the Velay volcanic landcapes
http://www.altituderando.com/Pic-du-Lizieux-1388m-Volcan-du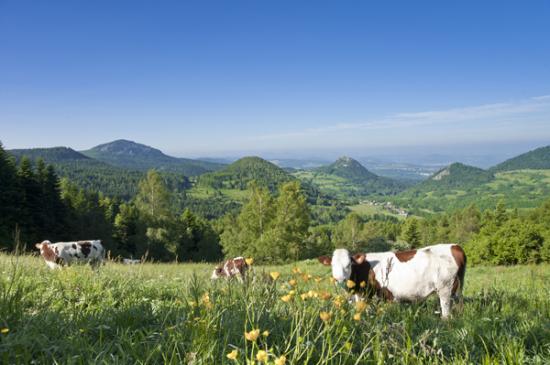 The Meygal volcanos(young Pelean volcanos)
http://www.office-de-tourisme-des-sucs-aux-bords-de-loire.fr/je-decouvre/nature-paysages/les-sucs-ces-volcans-endormis/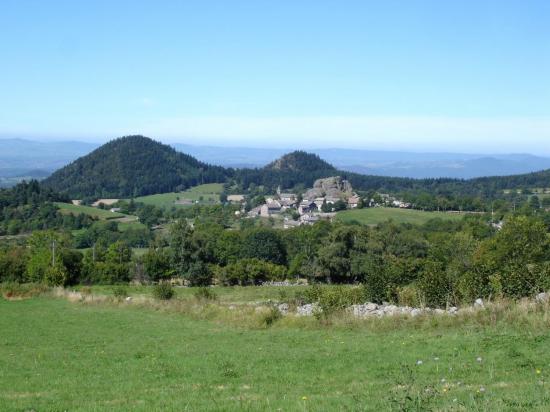 The typical Queyrières village buit on the foot of an old volcano with basaltic orgues
http://villagesdefrance.xooit.fr/t313-Queyrieres.htm

The Testavoyre volcano and the pierres du Villaret river
http://www.altituderando.com/Le-Testavoyre-1436m-Massif-du
40 minutes away ...
Around St Front

The Bigorres and Moudeyres thatched cottages

The St Front Lake
Auvergne's highest volcanic crater
The Narces and the Chaudeyrolles waterfall (high place of Fin Gras)
http://www.cg43.fr/Les-Narces-de-Chaudeyrolles.html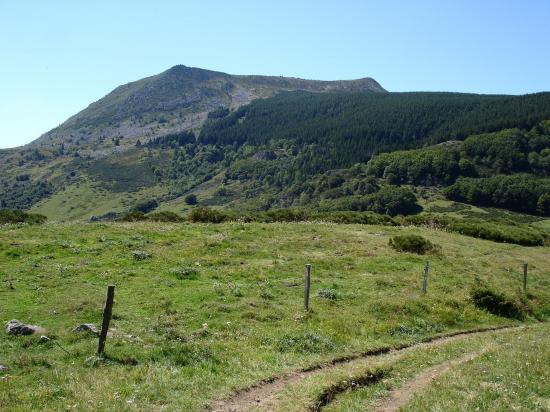 The Mezenc mountain massif at 40 mn:
The mount Mezenc ascension at 1753 m
http://www.altituderando.com/Mont-Mezenc-1753m

45 minutes to 1 h 15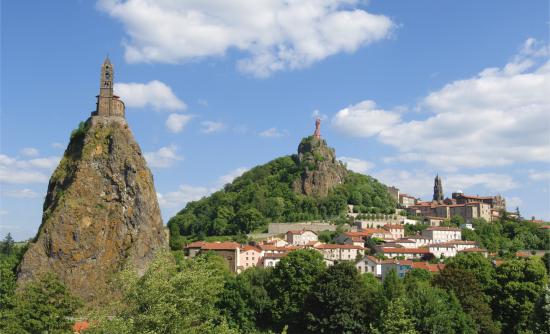 The Puy-en-Velay town designated World heritage site by the UNESCO
http://www.ot-lepuyenvelay.fr/histoire-et-patrimoine/soyez-les-bienvenus.html
The Estables typical village
Highest central massif hilltop village at 1400m high and it's ski station
http://lesestables.unblog.fr/2008/04/14/localisation-acces/
The Couteaux troglodyte village
The Corboeuf ravine
(Haute-Loire's thumbnail colorado)
Gorges de la Loire
(recreational zone, canoe...)
departure at Puy-en-Velay to Aurec sur Loire.

Rochelambert castle in Saint-Paulien
http://www.chateau-de-la-rochelambert.com/index.php
The Polignac fortress
http://www.forteressedepolignac.fr/index.php/fr/
The chibottes trail
(five dry stone bories)
near Puy-en -Velay.
La pinatelle du zouave
(pine forest)
near Puy-en-Velay.
more than 1 h 15 away

Mount Gerbier-de-Jonc and the Loire sources 1 h 15
http://www.altituderando.com/Mont-Gerbier-de-Jonc-1551m-tour-et

The Ray-Pic waterfall 1 h 30
http://www.ardeche-evasion.com/cascade-du-ray-pic.php
Lavaudieu roman abbey and cloiter
http://www.abbayedelavaudieu.fr/
Bouchet lake
Crater lake at 1h15.
Allier gorges by touristic train
Rafting and canoe dans in the Allier gorges
Gévaudan Beast museum
and the Saugues village 1h45
Arlempdes ranked on of the most beautiful villages in France
"First Loire castle"
The Arlempdes site